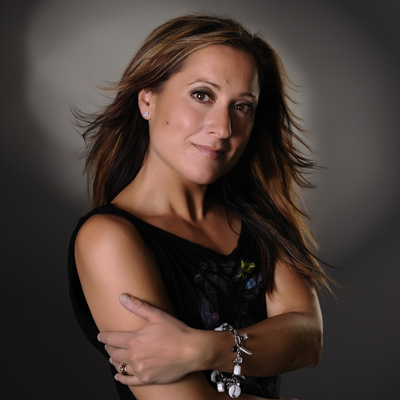 Thérèse Löf in brief.





From 2005 to 2007 she completed four seasons of Mamma Mia! at renowned venue, Cirkus, in Stockholm. She was a "swing and understudy" in the production, which ment that she learned 6 roles by heart, among them two main characters; mother Donna, and her long-time girlfriend Karin. Every time one of the characters was away, Thérèse got a phone call... For someone as new to theatre as Thérèse, this was the challenge of a lifetime. During the four seasons, she performed the leading part of Donna on more than 30 occasions .

In the Swedish heat of the Eurovision Song Contest she has both participated on her own as a solo artist in 1992, and as a back-up singer and dancer for numerous other acts in the competition. Not to mention the warm-up act before the contests with her "ABBA band", Play, consisting of three additional excellent singers, Micke Grahn, Patrik Lundström and Kristin Stenerhag.
And in 2002, she was part of almost all songs, as one of four singers in the back-up troop of the show. This also meant that she got to go to Tallinn, Estonia, for the Eurovision Song Contest with the Swedish entry, disco group Afro-Dite. 2004 saw the presence of Thérèse doing back-ups for 8 different acts, among them the winner, Lena Philipsson. In 2006, Thérèse could only support one artist, Anna Sahlene in her soul hit "This Woman", since Thérèse's engagement in Mamma Mia! demanded her presence.

Thérèse also went to the ESC finals in Athens as part of the back-up team supporting hard-core superstar (in Swedish terms, that is...) Carola. Carola is by far Sweden's biggest star, and she often demands that Thérèse be part of her back-up duo/trio. When Carola celebrated 20 years as a performer in 2003, she handpicked Thérèse for the grand tour throughout the Nordic countries, as well as for the spectacular TV show that was recorded and broadcast on several occasions.
As did Björn Skifs - another institution in Swedish entertainment. His shows in Stockholm were sold out every night of the week in the fall of 2004. The Eurodisco king of Sweden, E-type, chose to include Thérèse for several tours and recordings in 2002-2004.

Even our own teddy bear, Lasse Berghagen, was impressed with Thérèse and picked her for his summer tour in 2005. In the summer of 2006, Thérèse performed with artists like Kayo, Andreas Lundstedt (Alcazar) and Stephen Simmons in a spectacular show tour in Vaxholm, just outside Stockholm. Even a few international stars like Michael Bolton and Johnny Logan have asked for Thérèse for performances in the Nordic region.
The number of other stars that Thérèse has worked with is impressive.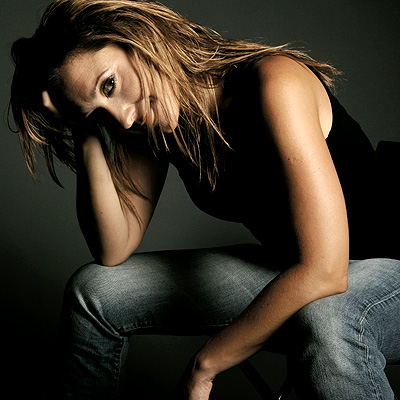 Another love for Thérèse is something totally unique for Sweden, Fältartisterna. These musicians in uniform entertain in areas of conflict, where brave men and women from many countries work to maintain peace and make a difference in troubled times.
Lieutenant Thérèse Löf was part of such a band on three journeys to Bosnia and Kosovo.

In the 1990's, Thérèse was part of the internationally acclaimed group, One More Time, which toured Europe with their smash hit, "Highland".

She also studied hard and holds a degree from the Royal Collage of Music in Stockholm. Thérèse has led several gospel choirs for many years, and is a highly appreciated musical coach and instructor. She has also been teaching music to kids in secondary schools and worked as a cultural pedagogue at Kulturama, where she was previously enrolled as a student of the jazz and pop programme.